Post by chuck on Mar 2, 2018 18:42:49 GMT -5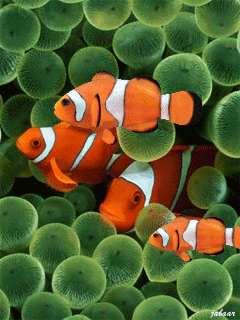 NOPE!!! Said no such thing. This in particular...as his basis. etc etc etc.
You say that you're not making a distinction based on speed, but you also say a key aspect of Te is that it is lighting
quick
in response. Which one do you mean? These two ideas are mutually exclusive.
I said it is careful, meticulous.
So now you're refining your argument to say that the distinction is based on carefulness. So Ti users are careful and meticulous, and Te users are sloppy and lazy? No. Every time you associate a cognitive function with a positive quality - every single time - you end up associating the opposite function with a negative quality. That's incorrect. So we can't make a distinction based off of qualities of
any
kind, positive or negative.
Instead, we make the distinction based off of purely neutral observations that have no grounding in the spectrum of successful (careful) vs unsuccessful (sloppy).
What Ti and Te have in common is that they both focus on logic, rather than emotion. Ti and Te are both purely logical. They are different, but also equal in aptitude. T functions focus on logic, feeling functions focus on emotions, intuiting functions focus on connections, and sensing functions focus on data.
How does one see logic with a widely focused beam?
You don't. It's not about perception, it's about focus. Think of the beam as a beam of light. Any introverted function is like a beam of white light that contains all the colors in the rainbow and is very concentrated. Any extroverted function is like that same beam of white light that has passed through a pyramid and is now separated into all the colors all at once. The introverted function has a narrow focus, and the extroverted function has a shallow focus.
You see the same thing at a party.
The more extroverted person easily bounces from conversation to conversation without having any real, deep connection to either. The more introverted person will focus deeply on maybe one or two conversations the whole night.
Another way of looking at it is by comparing it to flashlights and lasers. The extroverted function is like a flashlight and the introverted function is like a laser. Now this is where it gets interesting... Let's say a flashlight and laser are both competing to consume a room with the most light, that they are trying to consume and smother each other. The laser by far has the most intense light - it can burn through walls. But the flashlight covers a much greater area - it can brighten up a lot more space at once. Now if the laser wants to consume the flashlight, the laser must condense the flashlight into a much smaller beam. Because the laser can outshine the flashlight in a tiny, condensed area any day of the week. So the laser must simplify, reduce, and narrow down the light of the flashlight so that the laser can handle it. Because otherwise, the flashlight will completely engulf the laser's light, no matter how strong it is.
This process is
beautifully
demonstrated by Ben Shapiro in his every debate. The thing that sets him apart is that he can instantly simplify an opposing argument into one single statement, and then fight that idea in its highly simplified form.
That's why I don't see him as a Te user. The strongest argument I've heard for him being a Te user is that he is quick, while Ti users are supposed to be slower (in the context of a debate at least). What I see is someone who has a very intense concentration of thought that, like a laser, can out-debate any single idea or any single argument with a single line, that consistently has to reduce, simplify, and narrow down its prey in order to do so.
This is extremely well demonstrated in the video below:
He does this in every debate. He simplifies the opposing argument into a simple, one line idea, and then utterly destroys it with his own one line idea. He simplifies all the light coming from the big flashlight (in this case, Cenk) into a manageable radius and easily destroys it with his laser light, which is much stronger and more developed.
When you see this pattern every time he opens up his mouth, I don't know how there is a rational way to deny he is using an introverted form of thinking.