Post by Auburn on Jul 9, 2013 23:34:27 GMT -5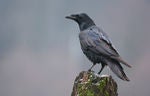 Auburn
:
"The one who is imbalanced on the side of having taken too much and not given the same amount, is the one less noble, compared to the one who gave more than they've recieved who is more noble. This is a sort of (unintentional?) emotional manipulation Fe users utilize to retain their Fe's concept of their own worth/rightness."
I wouldn't say it's necessarily a mode of boosting one's ego; many times, in fact, this ethical standard can work against oneself when it's not met. I would say that for some it does serve this purpose. But, in other cases, it's setting an ethical standard for a society than one defines as better, and devotes oneself to the task. I speak for this group of people: My actions are devoted to this, and, as Muhammad Ali put it in his short poem, "me / we", meaning that by making myself an example of this end, others will follow it. Those who are not with me are against me, meaning that others' actions and beliefs are constantly checked by Fe (in the Jungian sense) - though I'm often lenient, at least externally, as you mention - but not for the sake of proving my self worth (I am very self-critical). The only time I use it in a negative sense is when I'm under attack by others for doing something wrong, in which case I use it to conveniently silence them, either because I want to address the matter at hand seriously and not have it one-sided, or because I know the other person is wasting his and, more importantly, my time (
). Yes, I know the way I put it sounds egotistical, but I mean to be simply frank.
"The reason ethics is so heavily associated with Life, Good, Love - and those themes contrasted against Death, Evil, - is because of that fundamental bias. I speculate the principle of Life > Death that ethics holds is a biological-evolutionary origin. It is animalistic, in that it manages the more primal instincts from the thalamus/hippocampus."
Interestingly enough, one is more likely to act ethically when divorcing the will to live. I mean, in the general case, the wish for others to act kindly is, as you would have it, biological-evolutionary, but in the case of heroism and nobility, it extends beyond this.
It is curious, however, how I see other types respond to that sort of dynamic. Lower-Fe users may feel like they're unduly being pulled into an emotional responsibility that doesn't belong to them. Higher-Fe may be prone to see this response as avoiding ethical responsibility, or at least not participating in what could be a solution to larger societal problems. It's part of the tension between Ti and Fe, playing itself out between people. One strives to make it "me / we" and connect people, while that desire also conflicts with those who don't desire such a connection.
I'm not so sure that *truly* divorcing from life-based judgment would result in more ethical/moral behavior. To completely be objective would mean not having a bias for life over non-life. What you seem to be describing, though, is the Ego. The "will to live" is a sort of ego that wants to
assert the Self
and inevitably ends up diminishing the non-self(others). In such a case I'd agree that divorcing the will to live results in more nobility; divorcing the will to live (for oneself) while still judging based on the ideal of enhancing life as a whole, is most noble. But pure dispassion would not do that.